No, you need go back to school and learn English to understand what I am saying to you..
Link to the person's profile page, 76561198301856664.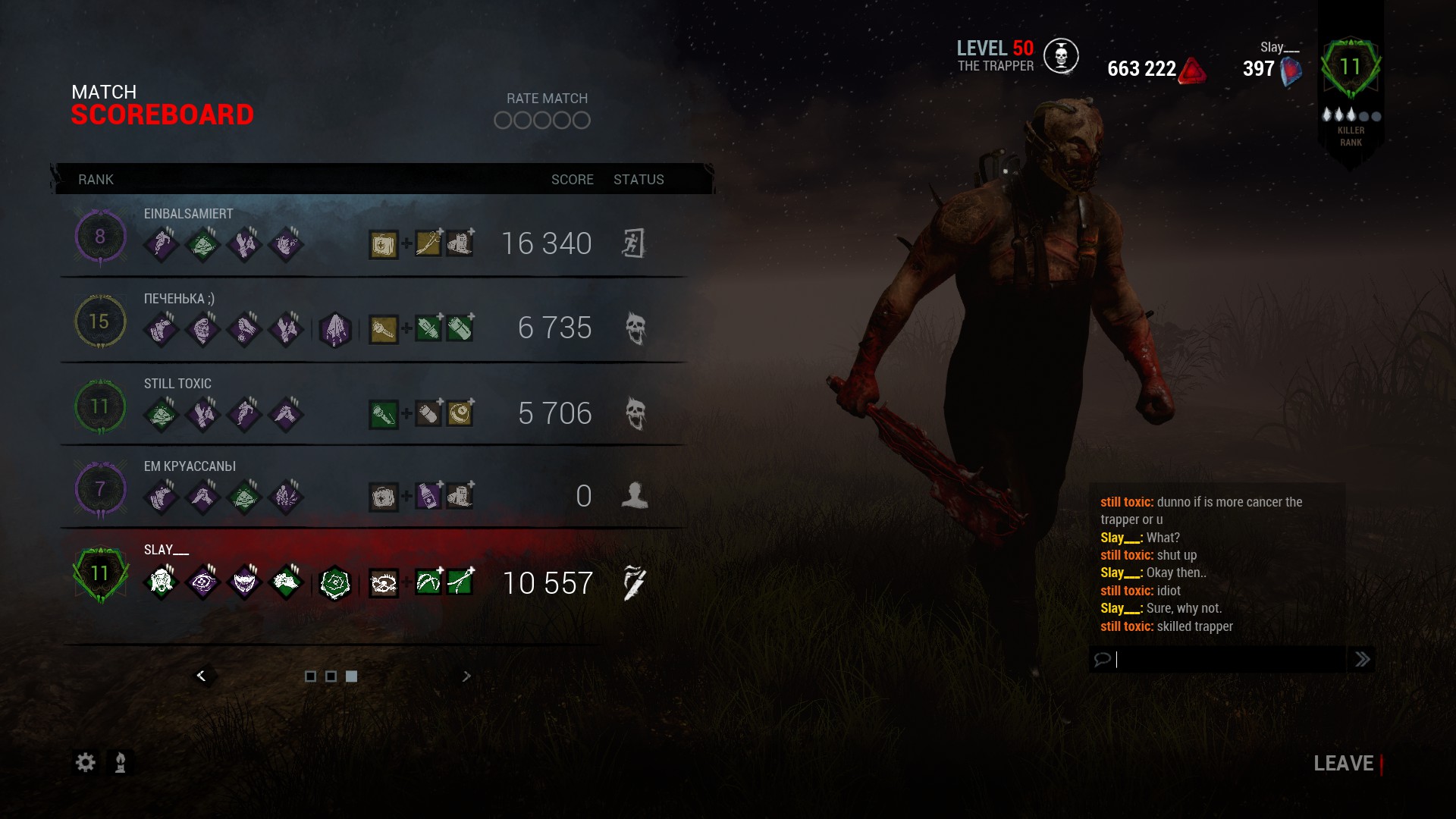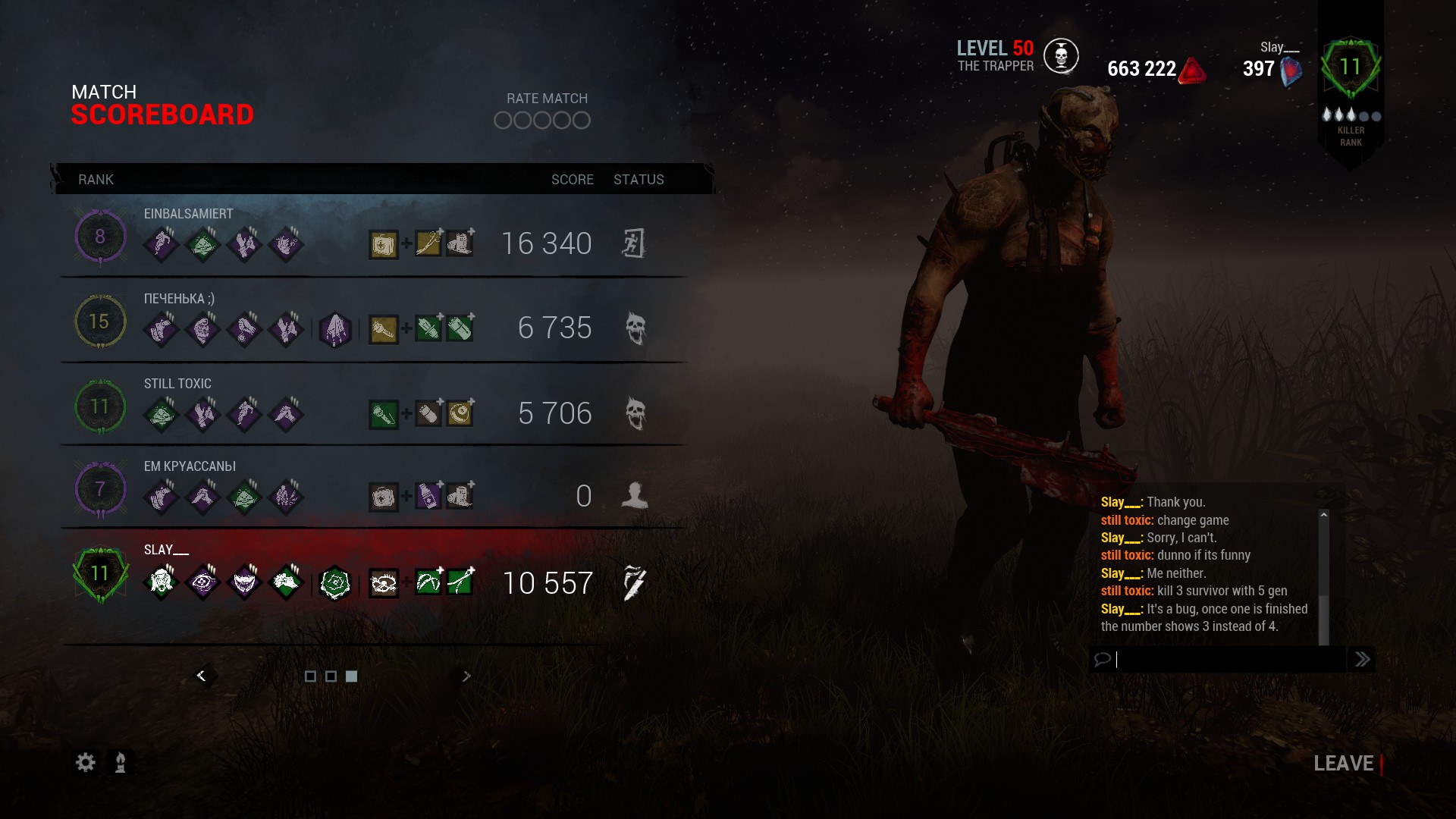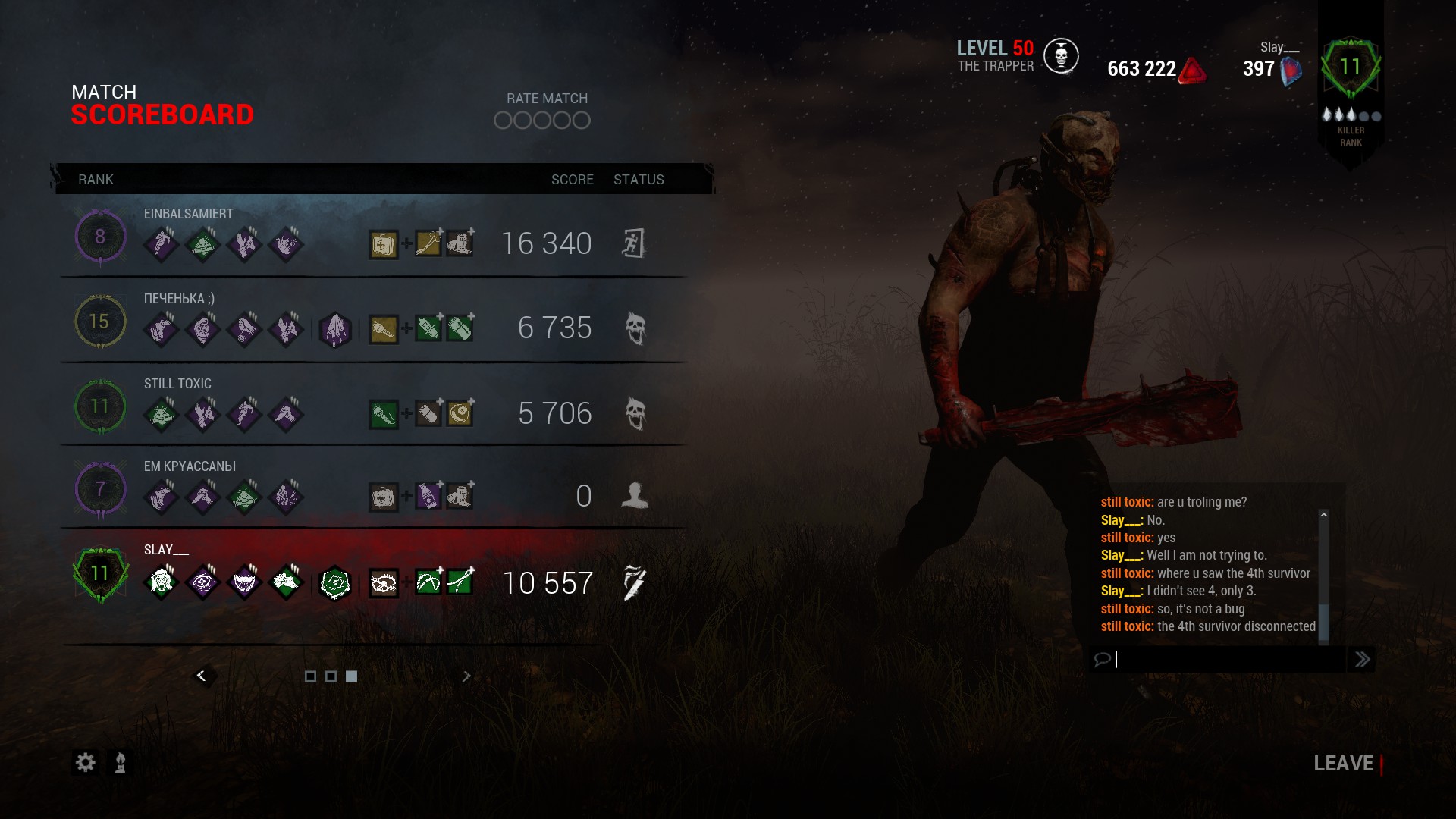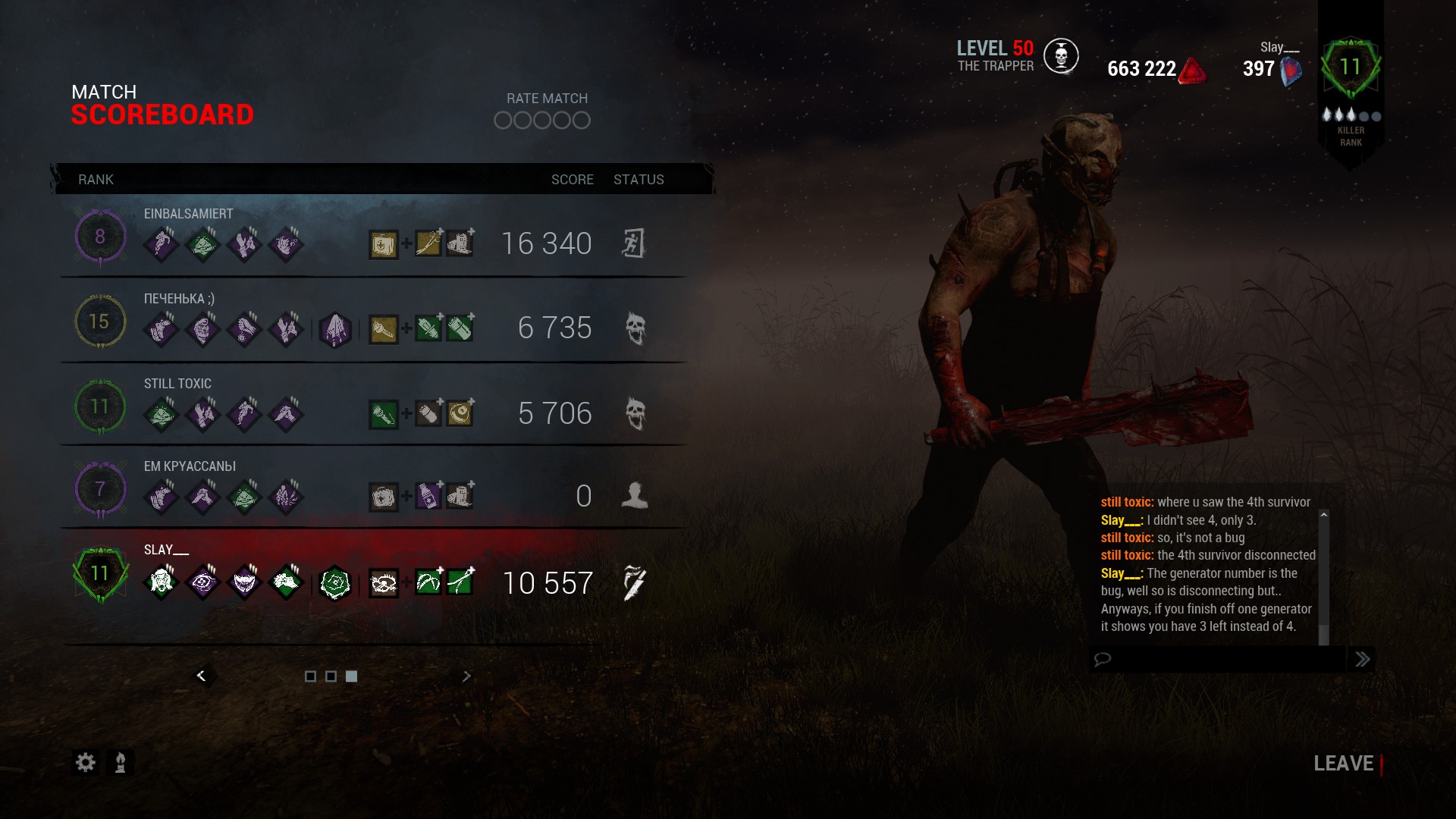 How to have a conversation in Dead by Daylight
Insult the other person
Tell them you insulted them because of a bug what they have no control over
If they answer anything to you ask if they are trolling you
Leave and stop the conversation with that person
There is a well known bug in the Dead by Daylight, well maybe not that known after all?
Anyways the bug is that if only 3 out of the 4 survivors make into the game from the lobby sometimes the game can randomly show that you must finish 5 generators for the exit gates to become powered for some but not all survivors in that one game. After finishing one generator however the number changes from 5 to 3 skipping the number 4. So in reality you only have to finish 4 generators instead of the full amount of 5, because you are missing one survivor from the game.
Seems like the bug still isn't fixed, I filed a bug report myself about this bug back in 7 Nov, 2017 @ 5:36pm. The bug report can be found here.